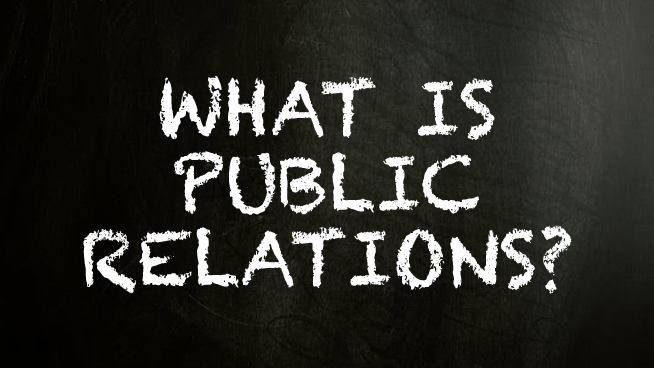 03.17.21
What is Public Relations and Why is it Important for your Brand?
We get asked the same question pretty often… what is PR anyways? As an agency specializing in multiple services including public relations and branding, we really strive to educate our new clients on what they can expect from our services so they are aware of our processes and what types of results we envision for their brand.
We completely understand the confusion, as the term has evolved a great deal over the past several years. And if you were to ask our parents what we do, they still aren't entirely sure either.
So we decided to share a few frequently asked questions that we get regarding public relations in general, as well as how we do things specifically at PREMIER, in hopes this helps!
What does PR mean to you?
Narrative, awareness and education. Whether you're a new or existing business, personality, product or service, PR allows you to create and share your narrative, make others aware of what you're promoting and most importantly educate them on it.
What is the one thing you tell all new clients?
You can't be everything to everyone. You have to determine that "one" thing that is your differentiator and separates you from everyone else. In some cases it's the individual or individuals behind the brand, while other times it's the product or service being offered. 
How can you help my brand with PR efforts?
We love building relationships, whether it be with members of the media, vendors, business owners or influencers. Our relationships are our top priority and working with our clients to share their story, brand or product to those individuals is our greatest joy. We not only connect your brand with the right partners, but we also help educate the community about your story and help spread the word in multiple facets to your target audience.
What makes PREMIER different?
The people. Our team is comprised of brand curators and strategic consultants, many of who have been with the company for 5 or more years. We truly take a holistic approach to the way we visualize all verticals of a business working together, in turn creating a consistent and cohesive message, look and feel.
We go beyond the press release. While we have clients that range from small startups to national brands, we're a boutique size agency that loves to come up with creative and innovative ideas on behalf of our clients. 
We're hands on. We really love getting involved with every aspect of a brand to ensure messaging and positioning coincide across multiple verticals. We love working with other teams because we believe in strategic partnerships to ultimately provide the best for the brand we're working with.
What are some of your favorite projects to work on?
We enjoy working with all types of companies and have over the past 13 years of the business. We especially love working with startup companies, as it allows us to be involved with a brand from inception to launch, assisting with all facets of the business from naming and logo development, to marketing campaigns and the overall go-to-market strategy including public relations.
At the end of the day, we're the go-to storytellers, conceptualizers, connecters and architects for your brand. The most important thing is we love what we do and are not only passionate about what we do, but also what you do.
Interested in learning more about who we are and what we do? Give us a call or shoot us a note to chat!
Back to Blog