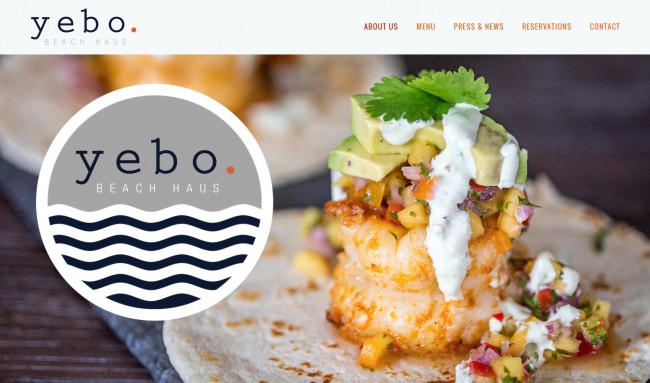 08.23.16
Web Project: Yebo Beach Haus
We love creating! OK, it sounds kind of cheesy since we're a creative agency and all but its true. We love creating websites, brands and everything in between, putting our own spin on things while completely embracing a client's existing brand, vision and in this case…vibe, to complete the project at hand.
This was no exception for Yebo Beach Haus in Atlanta. Our creative team tackled the new website redesign for one of the hottest restaurants in the city to emulate the beachy vibes and delicious South African eats, exposing the culture of the restaurant through the website.
Our creative team used several elements throughout the site to achieve this goal, including minimal text, vibrant colors and extraordinary images, helping showcase the unique visuals that the restaurant so eloquently creates on a daily basis. The website is a direct extension of the restaurant, transporting you to a rustic beach house in the Hamptons. Now all we need is the ocean!
Go check out the Yebo Beach Haus website, and make reservations – it's a definite must-visit in Atlanta!
Back to Blog