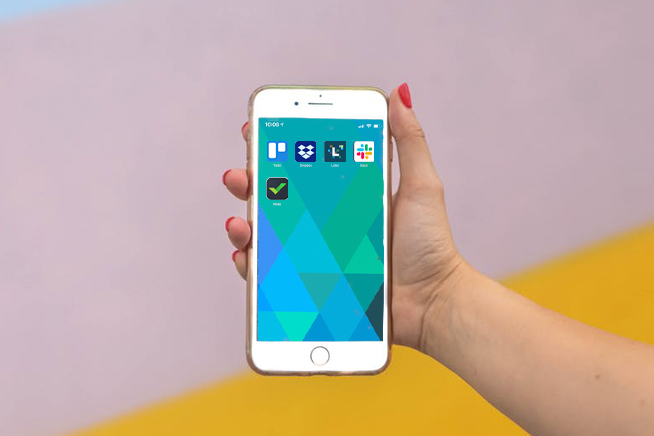 04.16.21
PREMIER Picks: Organization Apps
PREMIER is a full service, boutique agency, working with clients in way of branding, public relations, and more. For us, efficiency is everything! Whether we're building out a campaign for a client or looking to launch a website, we rely on a set of apps to help us stay organized, productive and engaged to better service our clients.
We're sharing a few of our team's favorite apps:
Trello
If you live and die by your to-do list, this app is for you! Trello is a digital bulletin board that allows you to organize tasks, attachments, and notes. You can create multiple 'boards' with various lists, building out 'cards' of information that can be dragged/dropped depending on what list you'd like them located in. It's a fun tool for visual task management and allows for project flow to be totally customizable depending on your type of business.
Wrike
Our go-to project management system! Wrike is a collaborative work management platform that allows for 'spaces'. We love this tool for its integration capabilities and versatility in features. Tasks can be kept up with by assigning statuses and assigned team members can easily create customized dashboards to view projects in a multitude of ways. The program can also create specific reports that highlight featured projects by time sensitivity, client name, or team member which makes this powerful tool a true team favorite!
Dropbox
A virtual lifesaver when it comes to sharing files! Dropbox is a cloud-based storage platform that allows for easy access and sharing of files. Depending on the file size, especially on the creative side, sometimes the only way to send a project to a client is by using Dropbox's links rather than attaching to an email. Dropbox storage allows for easy access and filing, especially while working remotely.
Later
The best tool we've found for social media management! Later is a marketing platform designed to plan out social media content. It can also publish postings and has built in tools for insights. Their preview functionality lets you see what your Instagram feed will look like prior to actually publishing, which is a huge plus for us visual users!
Slack
The new age water cooler that connects the team! Slack is a communication platform that provides chatrooms to message team members. Think texts for work! You can send direct messages to one individual or create channels with however many groups or departments you'd like! Share attachments, notes or fun GIFs to keep yourselves motivated and laughing throughout the day.
We hope these organizational apps help provide productivity and efficiency for you this year!
Interested in learning more about who we are and what we do? We'd love to connect! Give us a call to chat or learn more about some of the services we offer.
Back to Blog