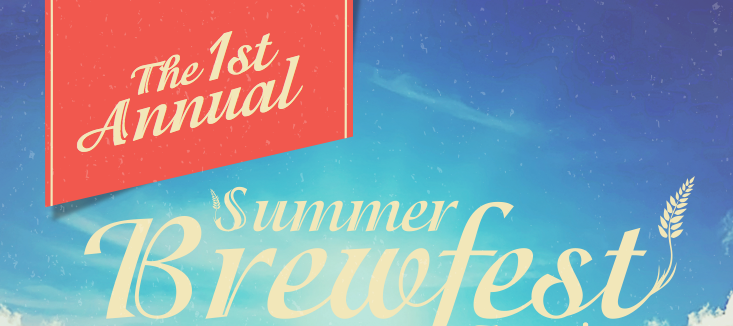 06.02.14
Premier Creations: Red Brick Brewery 1st Annual Summer Brewfest
Creativity is truly contagious, and in our offices, we're constantly inspired! We're breaking down our latest creative creation, Red Brick's 1st Annual Summer Brewfest, and sharing a few tips/tricks to what inspires our work.
Summer Brewfest flyer and poster design was created with a summer time feel in mind. Our inspiration came from bright colors, a sun lit sky, the open field and the other sensations you get from enjoying a summer day. The typography needed to be memorable and bold but still resemble something you would see on a beer label. The colors are bright and eye catching and compliment each other.
Some elements in the design include the Atlanta skyline and a hint of beer elements like grainy textures and the wheat icon trailing off of the word "Brewfest". The colors are inviting which helps set the mood of this daytime event. The type treatment for Summer Brewfest reminds of us of the culture and personality behind Red Brick Brewing Co.
The creative team at Premier loves designing for the hospitality industry so this was right up our alley.
Back to Blog