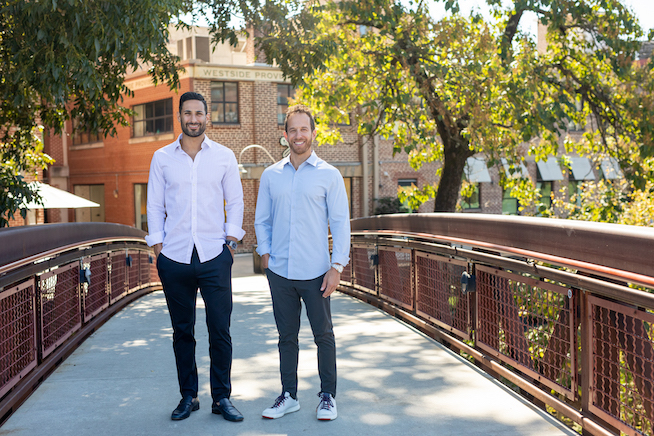 04.01.21
Meet the Founders of Yieldi
We are so excited to be working with the team at Yieldi on public relations efforts and are happy to introduce the founders behind this FinTech company! The platform provides an online marketplace for investors and borrowers, offering high-yield, short-term real estate investments directly to investors without brokerage fees.
Founded by Atlanta entrepreneurs Joe Ashkouti and Josh Lloyd, Yieldi brings together 25 years of technology and real estate expertise to provide direct real estate investments to investors that were previously unavailable.
Joe Ashkouti is a seasoned real estate developer focusing on residential, commercial, mixed-use, fix/flips, multi-family and lending. Joe not only co-founded Yieldi, but also serves as Principal and Founder of Heritage Capitol Partners, bringing over 14 years experience in construction, design/build, anchor leasing and development experience to the company. He is responsible for securing financing and delivering developments in accordance to pro forma commitments to investing partners.
Co-founder Josh Lloyd brings more than 20 years of technology and sales expertise as well as an extensive family background in real estate to Yieldi. Josh combines this experience to create an intuitive methodology, bringing together borrowers and investors in a unique way. Prior to Yieldi, Josh was the co-founder and CTO of FitMetrix, which provides state-of-the-art technology to gyms and health clubs by providing members the ability to schedule, train and receive real-time tracking of effort and performance through a facility's website or customizable app. FitMetrix was acquired in 2018 by MINDBODY.
To learn more about how Yieldi came to be, check out Josh's most recent interview with Atlanta Business RadioX by clicking here.
For additional information on Yieldi and its services, please visit yieldi.com.
Interested in learning more about who we are and what we do? We'd love to connect! Give us a call to chat or learn more about some of the services we offer.
Back to Blog