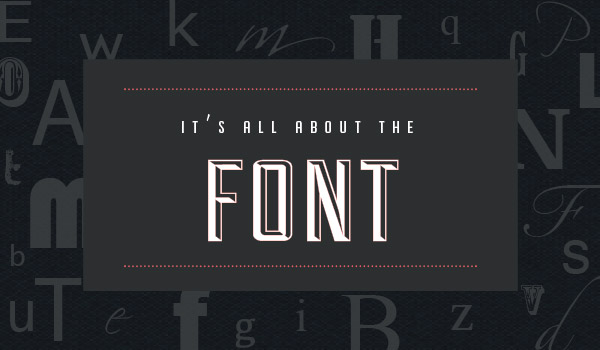 07.18.14
It's All About the Font
Serif or sans serif? Bold or italicized? Traditional or unconventional? The options are endless when it comes down to fonts. Odds are you see dozens of types every day, but how often do you really think about them?
Fonts can make all the difference. They are a strategic part of design and create a more visually stimulating presence with any work, in just a simple way. Whether you're reading on your iPhone or gazing at a street ad, fonts are engrained in our daily lives. They're completely subjective and the spectrum of options covers every mood or theme imaginable: retro, scary, lighthearted, Harry Potter, comical. The perfect font can bring your words to life.
While it's always nice to show variety, the process of searching for the right font is an art and can become overwhelming. So, here are some of our favorites to point you in the right direction. If you like what you see, check out www.losttype.com/browse/ to get a further look at these fonts and more!
Governor
Carton
Bemio
Cylburn
Homestead
Abraham Lincoln
*Photo Credit: LostType.com
Back to Blog