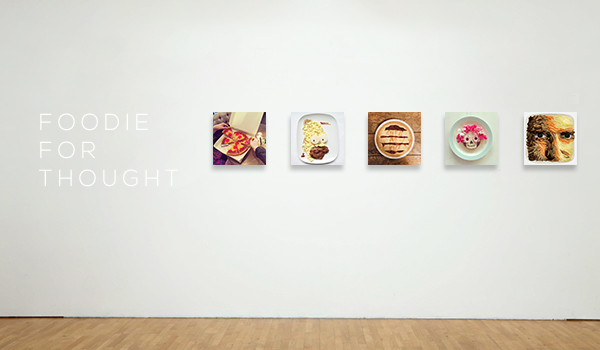 11.25.14
Foodie For Thought
In preparation for the ultimate face stuffing holiday of the year, we have assembled several creative Instagram artist, who do more than just digest food. These artists take culinary art to the next level.
First up is @cakeclique.
Cake Clique loves making cakes, especially ones that make you take a second glance. A lot of their cakes are disguised as other foods, but hopefully have a delightfully sweet cake flavor.
Maybe you're not into cakes, no worries, we've also found @taartwork who prefers to work with pies.
Stated on on her profile, "Grandma's Recipe, Granddaughter's Remix", this instagrammer's pies are a twist on the beloved traditional pie.
We have also discovered instagram user @sandracandenbroek.
This Instagrammer from Holland takes on a cheerful and light hearted approach to her food creations with adorable characters made with a variety of food. This instagramer will brighten anyone's day.
Instagrammer @tishacherry uses food to recreate images of iconic characters and celebrities.
Tisha Cherry's food creations are meticulously made with a whimsical quality. Who wouldn't want to scroll through their Instagram feed and see an egg and bacon Homer Simpson.
Our last, but definitely not least, instagramer is @redhongyi.
This artist creates stunning works of art using layers of various food. Her designs range from simple plate size food landscapes to large complex food installations. You can actually find her work in commercials, several youtube videos, as well as street installations, and even on the cover of Esquire magazine.
Instagram has really become a great outlet for all types of artists to display their works. Be sure to follow these artists on Instagram as well as Premier: @premieragency!
Back to Blog