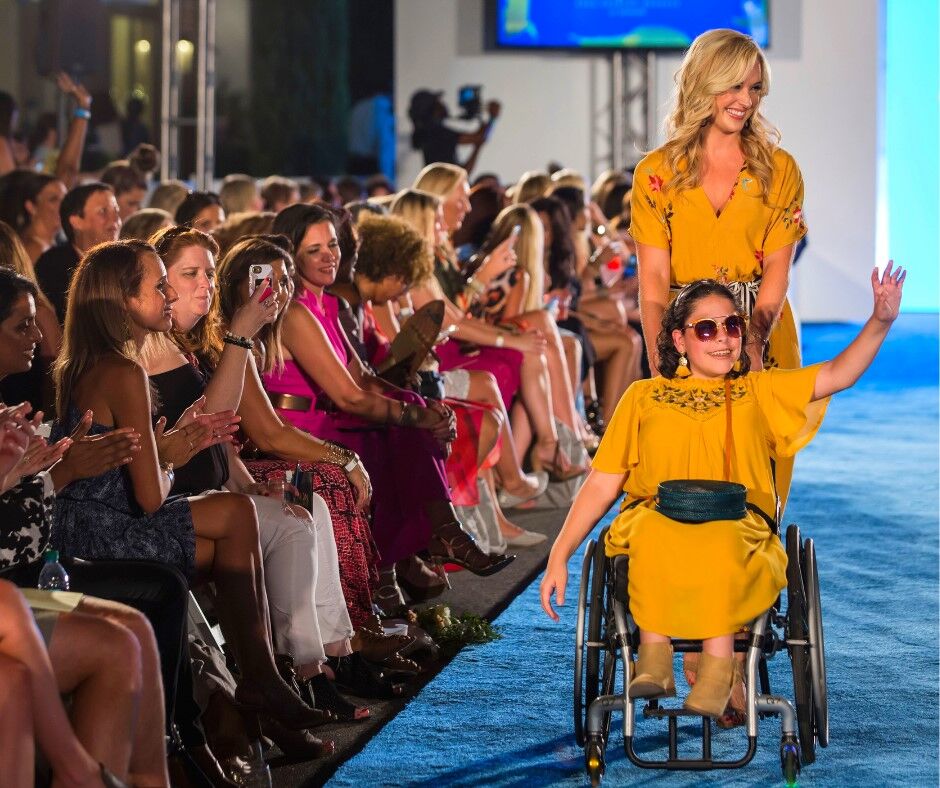 08.21.19
Avalon's 5th Annual Noon to Night
In partnership with Bert's Big Adventure, Avalon's award-winning experience "Noon to Night" will return to Alpharetta on Thursday, Sept. 19 from 6 to 10 p.m. This year marks the fifth annual runway show since the event's inception, which showcases fashion for all ages, sizes and abilities. Tickets for the fall benefit are now on sale.
Established in 2002 by radio host Bert Weiss, Bert's Big Adventure is a 501 (c)(3) nonprofit organization that provides an all-expenses-paid, five-day journey to Walt Disney World for children with chronic and terminal illnesses and their families. Noon to Night was created to provide kids from the program with a magical experience outside of their normal medical routines, encouraging them to step onto the runway and enjoy their moment in the spotlight.
In addition to the Walt Disney World trips, Bert's Big Adventure also provides year-round support, creating a community of families that establishes long-lasting friendships with others facing similar challenges.
Noon to Night will kick off at 6 p.m. with a cocktail reception featuring bites and beverages from Avalon's stellar lineup of chef-driven restaurants followed by a "Fund the Need" raise the paddle fundraiser at 7:30 p.m. The show will officially kick off at 8 p.m. as Bert's Big Adventure kids and local celebrity models take the infamous blue runway. Following the fashion excitement, guests are invited to stay for a post-show celebration featuring a live DJ, craft cocktails and more.
Prior to the runway show, the participating kids get to spend the day in true model style, being pampered with hair and make-up styling sessions, live entertainment and more. Throughout the evening, models will showcase the latest fall styles selected by Avalon's participating retailers and inspired by an array of looks that can be worn from morning to night.
Last year was the most successful Noon to Night to-date, raising over $70,000 for the nonprofit. We have absolutely loved working on the public relations in conjunction with the Avalon team on this event over the years and look forward to another wonderful fundraiser!
General admission tickets are available for $50 and VIP tickets are offered at $150. VIP ticket holders will have access to reserved priority seating along the runway, a private lounge with specialty cocktails and light bites, a private after party and more. If you are interested in purchasing a ticket, click here. All proceeds from Noon to Night will benefit Bert's Big Adventure.
To stay up-to-date on event updates, visit www.experienceavalon.com/events/eventitems/noon-to-night-at-avalon/.
Back to Blog