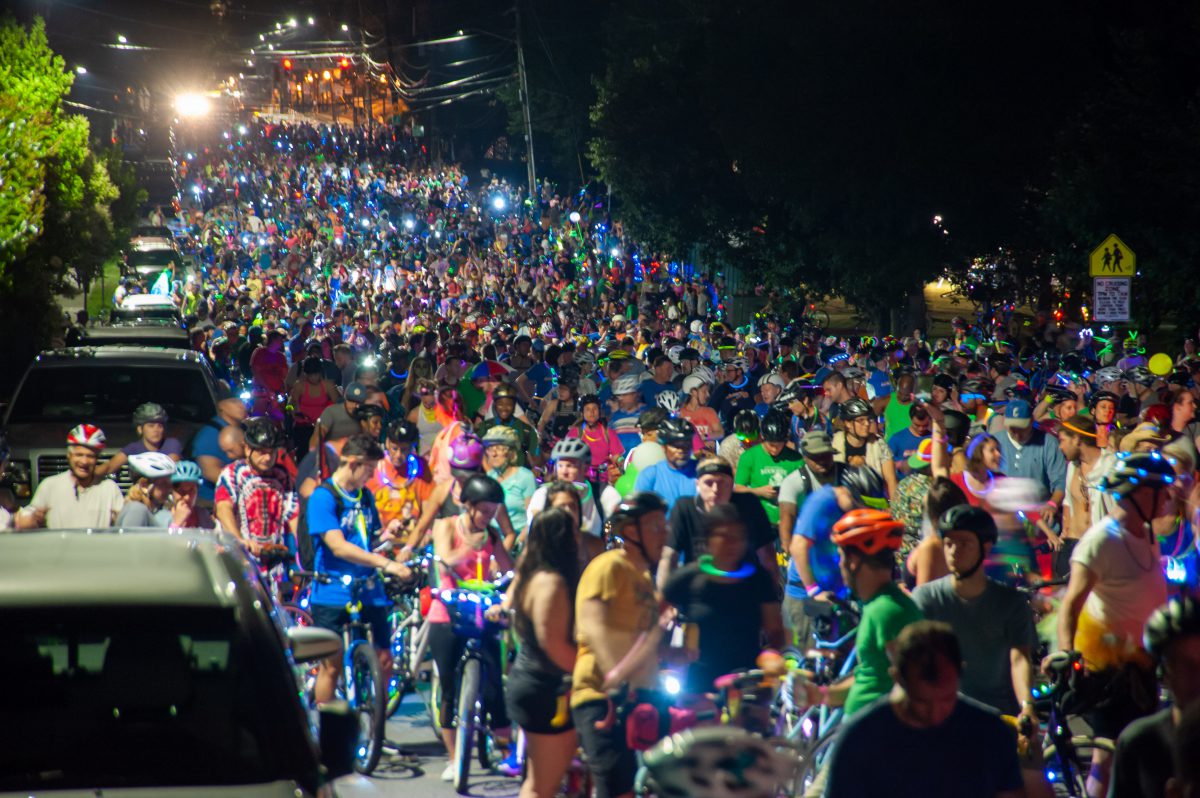 03.06.19
Atlanta Moon Ride Presented by CapTech Lights up the Streets on June 7
On Friday, June 7, Atlanta Moon Ride invites the city to gear up for a cause and hit the streets for an electrifying evening. The first night-cycling event of its kind to be introduced to the city will include a fun, 7-mile bike ride through some of Atlanta's coolest neighborhoods. Featuring after-dark antics, participants are encouraged to ride with flair – dressing in costumes, decorative helmets and glow sticks – anything goes!
The seventh annual nighttime cruise will start and end at Piedmont Park, taking participants on a scenic and traffic-free route through some of Atlanta's favorite neighborhoods by moonlight. Whether you've got a street bike, a mountain bike, a wheel chair or a classic cruiser – all ages are welcome! Tickets include an official Atlanta Moon Ride t-shirt, entry to the festival pre- party starting at 7 p.m. and the 7-mile fun bike ride. Early bird tickets are now on sale for $30.
All proceeds from the Atlanta Moon Ride will support the work of local charity Bert's Big Adventure. Bert's Big Adventure is a nonprofit organization that provides a magical, all-expenses-paid, five-day journey to Walt Disney World® for children with chronic and terminal illnesses and their families. Since 2013, Atlanta Moon Ride has raised over $250,000 for this wonderful cause.
To learn more and register, please visit http://atlantamoonride.com.
Photo Credit: Matthew Alexandre
Back to Blog