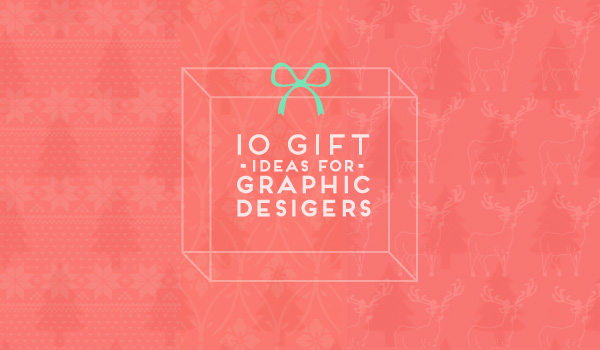 12.01.14
10 Gifts for Graphic Designers
It's that gift giving season again, but don't worry… we're looking out for you. We have put together a list of 10 gift ideas for your creative graphic design friends and family members.
Typographic Coffee Mug
The first item on our list, a coffee/tea mug. All designers need their liquid inspiration, why not get them one with an inspirational message to start their day.
Stylus
What designer doesn't carry around a touch screen device! Help them utilize their device with the perfect stylus.
Cosmonaut Stylus 
Jot Pro Stylus 
Gift Card
Need something in a rush? No worries, a quick stop at the store and you can pick up a iTunes or Starbucks gift card. Help them fill their soul with music and/or coffee.
This is also a great gift item to send to someone you aren't able to visit for the holidays. Just send them a gift card by email.
Send a eGift from Apple!
Send a eGift from Starbucks!
My Type Book
Designers are always looking for inspiration and design knowledge. The book Just My Type, can achieve both. It is a wonderful source of information filled with appreciation of fonts found all around us. If your typographic loving friend doesn't own this already, they should.
Herman Miller Aeron chair
Sitting at a desk all day is never good, but sitting in an ergonomically designed chair can make a world of difference. While this is the most expensive item on our list, it is definitely one of the most important to a designer's health.
Office Organizer
Speaking of desks, help your graphic designer stay organized with a U BOARD SMART. This is a sleek-looking multi purpose office organizer which serves as a phone holder featuring added USB ports and a laptop stand.
Laptop Bag
Since we are on the topic of organization, another great way to help your designer get organized is with a stylish laptop bag.
ONA have some beautiful camera and laptop bags, find a bag here. 
.
Touch Screen gloves
As the temperatures drop gloves become a necessity. A warm and relatively inexpensive gift idea is a pair of touch screen gloves. These gloves allow you to keep your finger toasty while still being able using a touch screen device.
Target has a pretty large selection of gloves. Find a pair here.
Iphone camera lens
The majority of photos shot today, are taken with a mobile device. A nice way to help take their phone photography to the next level is utilizing an attachable camera lens.
USB Plug
With so many devices that need to be charged, a neat little way to solve your outlet problem is with a PowerCube. This little sucker adds multiple outlets and usb ports, making it easy to charge all you your mobile devices. It also comes with an extension cord option to reach to your desk or a coffee shop table.
What's on your wish list this holiday season?
Back to Blog