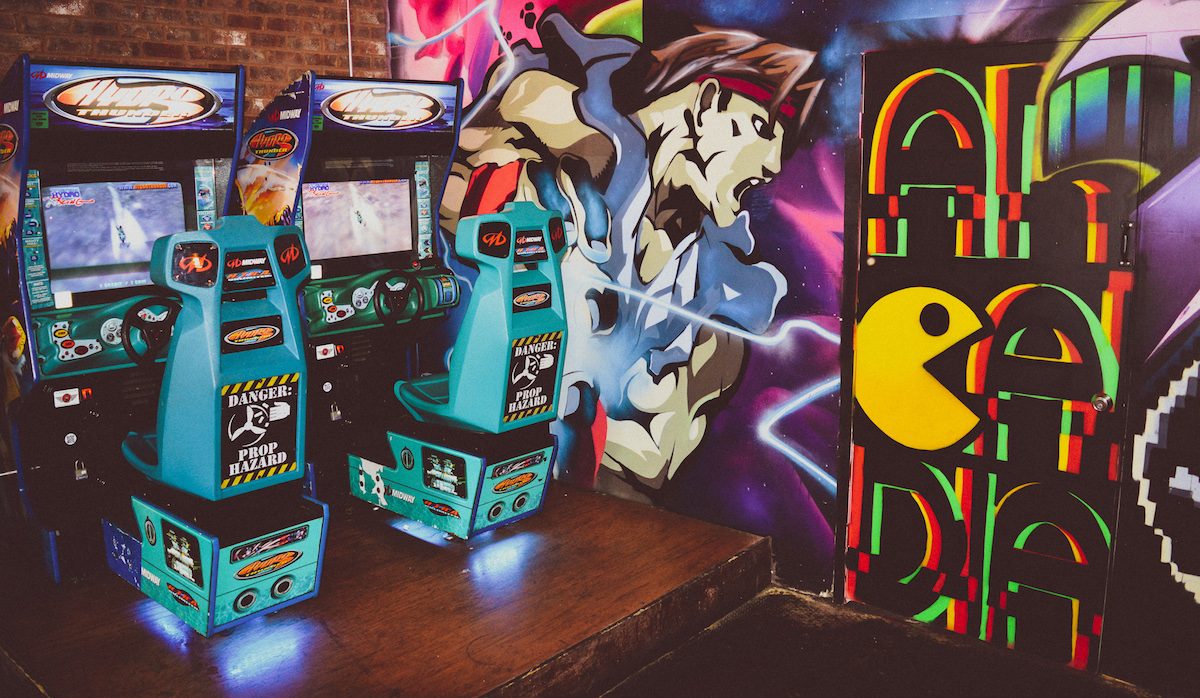 09.26.19
Red Door Tavern Debuts Brand New Retro Game Room, Arcadia
Game on, Atlanta! We're so excited to be working the iconic team behind Red Door Tavern on public relations efforts.
The owners of Red Door Tavern are excited to announce the opening of their interactive game room, Arcadia at Red Door Tavern, in the heart of Buckhead. Located adjacent to Red Door Tavern's entrance, the 800-square-foot 1980s themed gaming area houses over 20 classic arcade games including favorites such as Galaga, Joust, Jurassic Park, Ms. Pac-Man and Tekken.
In addition to a number of retro games, Arcadia also features mural clad walls depicting classic characters including Donkey Kong, Mega Man and the Super Mario Bros. along with unique handcrafted flooring comprised of over 180,000 pennies. The space offers the perfect Instagrammable backdrop to any night out on the town or special event while seamlessly merging the nostalgia of decades past with present day. 
Red Door Tavern is owned and operated by Steve Shamatta and has served as a Buckhead neighborhood staple for the past 15 years. As a continuation of their current offerings, Arcadia at Red Door Tavern will provide an avenue of activity-based entertainment to the bar's patrons. 
Arcadia at Red Door Tavern is open daily Monday through Saturday beginning at 3:00 p.m., and the game room can be accessed through the main entrance of Red Door Tavern at 3180 Roswell Rd, Atlanta, GA 30305.
Stop by and check out the awesome offerings at Arcadia at Red Door Tavern this month!
Back to Blog