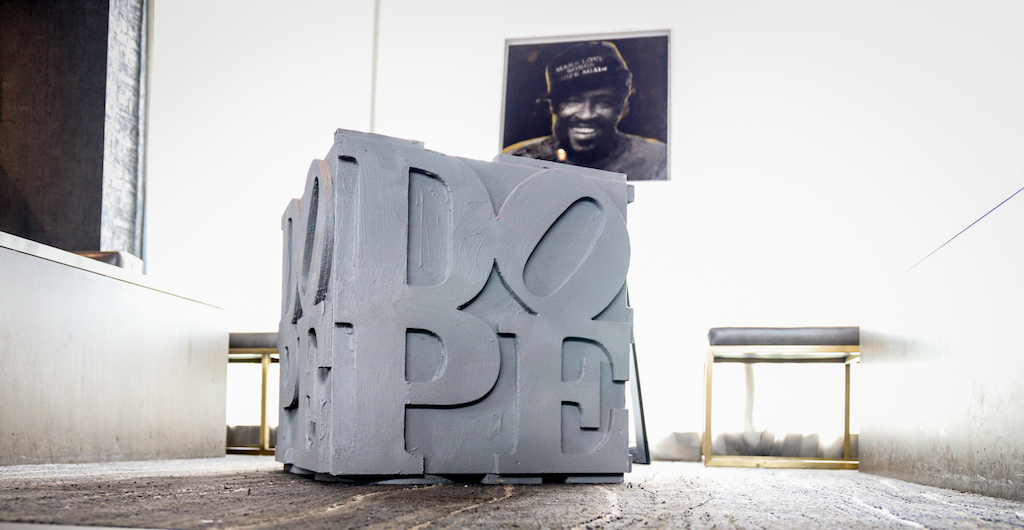 08.30.19
Event Recap: A Day of Dopeness at Whiskey Blue
We love working with Whiskey Blue – Atlanta on their public relations efforts! As an award-winning rooftop lounge located at the top of the W Atlanta – Buckhead hotel, the Gerber Group property is known for some amazing views, delicious cocktails and fun events. This past week's soiree was no exception.
On Sunday, August 25, Atlantans gathered at Gerber Group's Whiskey Blue for A Day of Dopeness curated by famed artist DL Warfield. Featuring renowned photographers including Derek Blanks, Rachael Gliebe, Emef Griffin, Renaldo Nehemiah, Rious, Takeo Spikes and Mr. Wattson, the event allowed guests the opportunity to have their portraits taken while posing with Warfield's Dope Box installations. These photos will be compiled and featured at a future DL Warfield art show. The event included lite bites, specialty Don Julio cocktails along with live music from DJ Dibiase.
To learn more about Whiskey Blue – Atlanta, click here.
And for more information about DL Warfield and his DOPE collection, check out www.dlwarfield.com.
Back to Blog