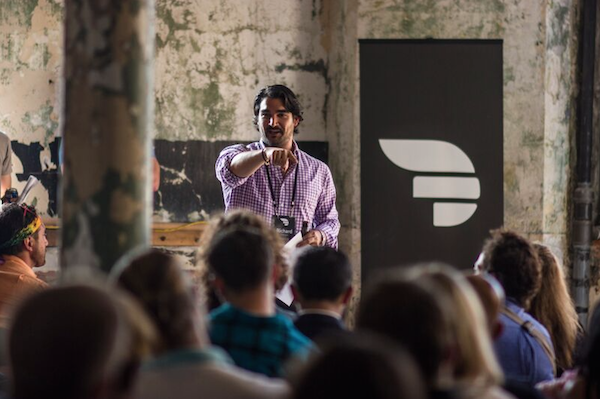 04.28.17
Breakout Selects Atlanta To Host National Four Day Conference
A millennial movement is brewing, breaking individuals out of their everyday routines by bringing a new kind of conference to Atlanta. Breakout will take place from June 1-4 and feature 300 millennial leaders from across the country flocking downtown for immersive local experiences. The nation's top entrepreneurs, creatives and leaders will be on-site to discuss the city's growing business climate, vibrant culture and authentic community in a series of authentic conversations to take place throughout the four day conference.
Breakout puts the typical conference on its head—think of it as a TEDTalks meets the streets—by inspiring leaders to take charge of their communities and catalyze progress, understanding and positive change from the ground up. Leading voices from the next generation receive a raw, uncensored look of each host city by connecting with local public figures and key influencers. Featured Breakout sessions range from barbershop talks to art expos, interactive social innovation workshops to restaurant pop-ups, and meditation sessions with hundreds of people. Selected cities are considered emerging hubs in innovation and social impact, with previous hosts including Portland, Detroit, New Orleans, Miami, and Nashville.
The conference features multiple events that are open and free to the Atlanta community, including The Big Quiet featuring music, meditation and mindfulness at the Fox Theater, Soccer in the Streets, and yoga with the Dharma Project.
For those interested in attending the full conference, an application is available online. To ensure the fostering of a diverse community of perspectives and socially conscious leaders, Breakout does take the time to get to know each applicant prior to extending a formal invitation.
For more information on Breakout, please visit http://www.breakout.today.
Back to Blog